Use this fact sheet to show your Facility when their lockdowns are unlawful.
As far as I can tell, the Aged Care Quality and Safety Commission has done very little to regulate Aged Care Facilities who have illegally or unfairly restricted visitors to residents, or inhibited the freedom of movement of residents as a so-called result of Covid. Since Covid began, the Commission has received many complaints of this nature. It is also well aware of many media reports of banning of visitors, detention and solitary confinement being imposed on residents of Aged Care Facilities.
I first complained to the Commission about false imprisonment of my parents, and illegal restrictions on visitors, in mid 2020. As at August 2021 I have yet to receive an outcome of my complaint. My complaint was not complicated. This alone shows that the Commission is not acting effectively in this area.
I have also complained to the Commission about several Facilities who have been imposing their own lockdowns without legal authority. I have heard nothing about these complaints as at August 2021. Again, the Commission appears to be doing nothing to take real action against the widescale unlawful detention and gross violations of human rights across Aged Care Facilities in Australia.
However, after many months of campaigning, I was pleased to see a shift in the Commission's position. I had told them months ago that they needed a clear fact sheet so that Aged Care Facilities, their residents and their families could be given a clear message about what was and was not lawful in terms of detention and visitor restrictions as a result of fear of Covid. In July 2021 they issued a new fact sheet. Here it is. It has a few good things in it which should help people in Aged Care Facilities.
However, it's still not quite right. Here are some comments from me on what I think, as an administrative law barrister, is wrong with this fact sheet. Read below or download my commentary on the fact sheet.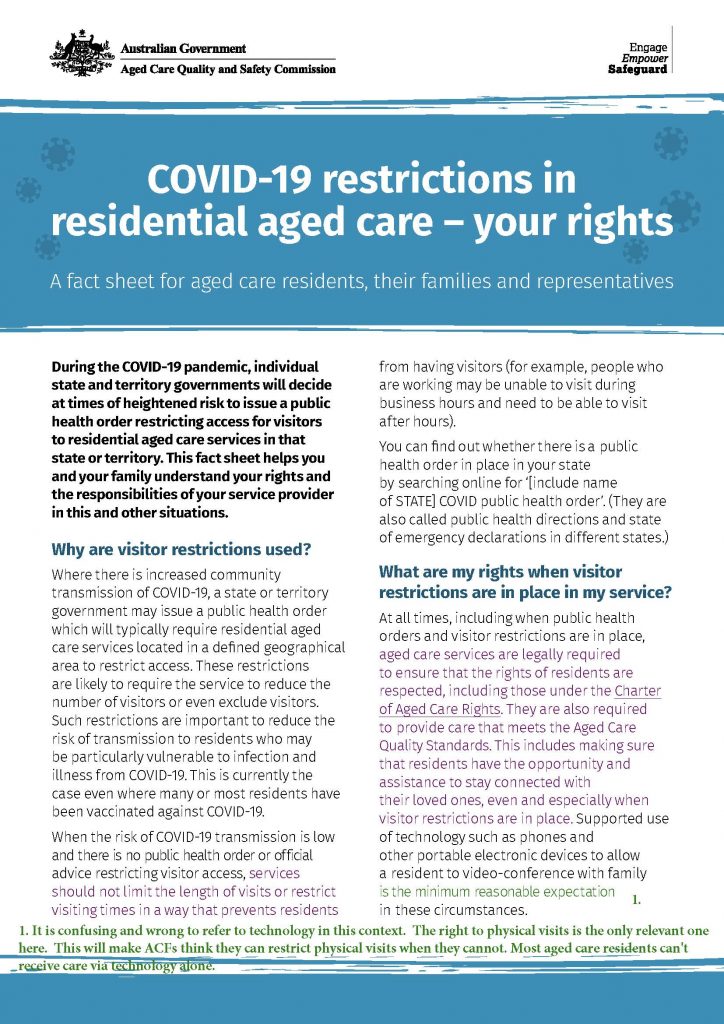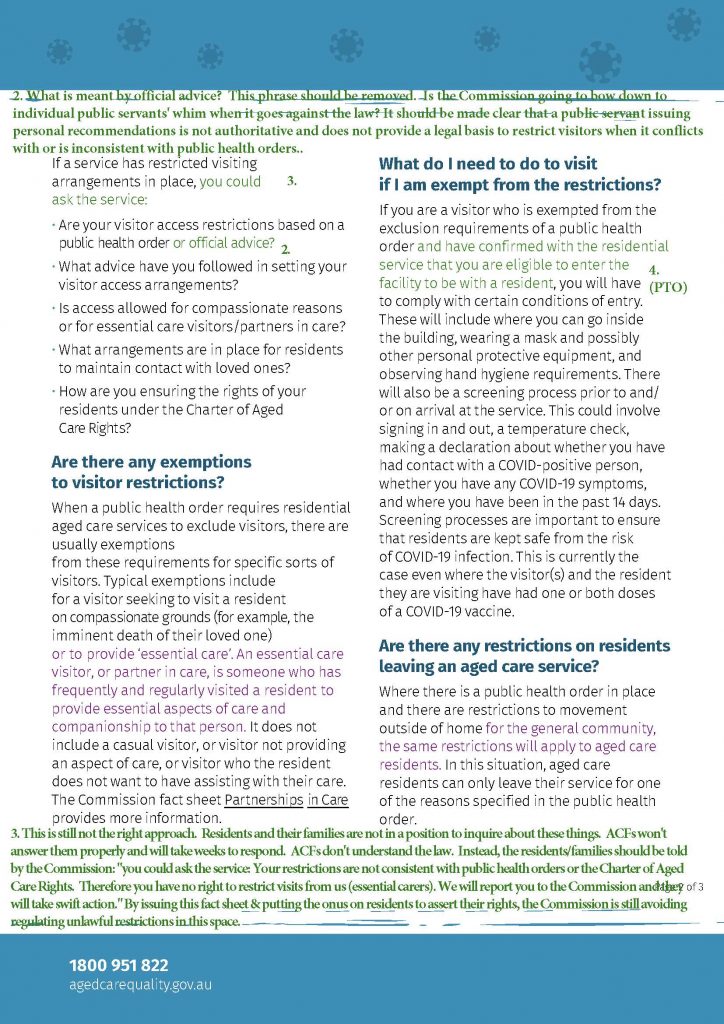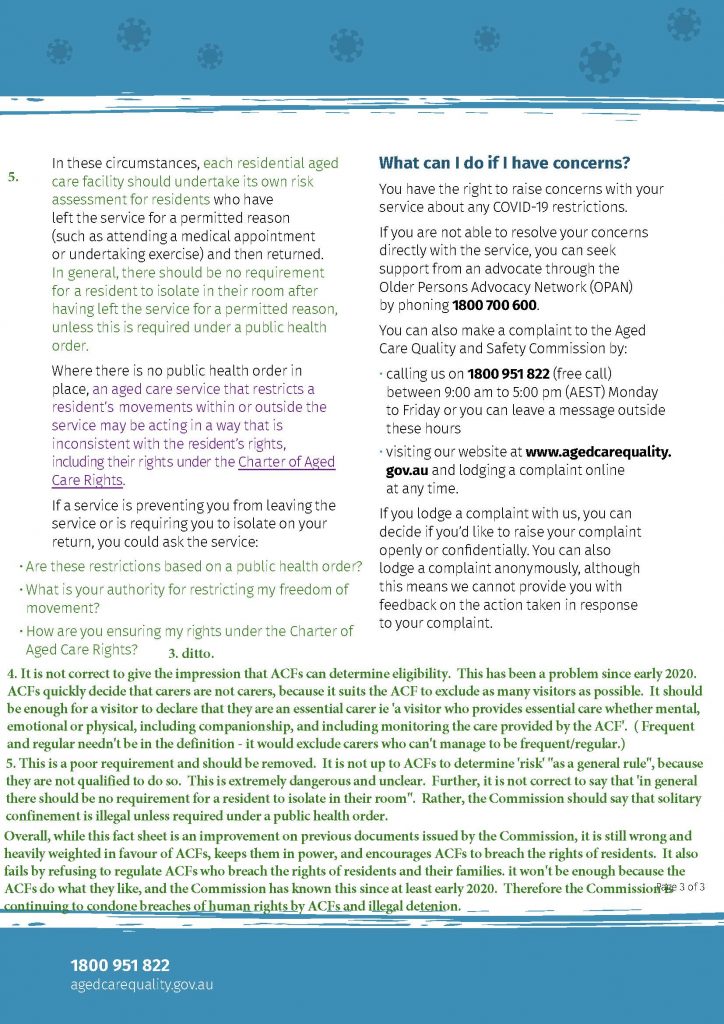 By the way, the Commission also published 3 case studies on these issues, and back in January, I produced commentary in green on what was wrong with these 3 case studies. You can see this here.
It seems from the July fact sheet in this post, that they have moved on from their January 2021 position, although I don't know if these case studies are still on their website. Their website is not clear on these issues. It seems inconsistent. Lots of information. Not what you need to find quickly.
I hope that the Aged Care Commission changes their position urgently and starts taking proper action. They have condoned unlawful detention and gross breaches of human rights for way too long. (For some examples of how they have tended to resolve things, and my commentary, see 3 case studies.). The Commission's acquiescence of unlawful detention and gross violations of the rights of residents to receive visitors and receive care from those visitors amounts to the government turning Aged Care Facilities into unregulated detention centres. I have also raised this issue with Minister Colbeck.
The Commission's lack of action is shocking. There is no excuse for this.