Training Seminar
Good Decision Writing Workshop
$990.00 inc. GST per ticket
When
Wednesday morning 24 November 2021 9.30am - 12.30pm and Friday morning 26 November 2021 9.30am - 12.30pm.
Where
Virtual event
Online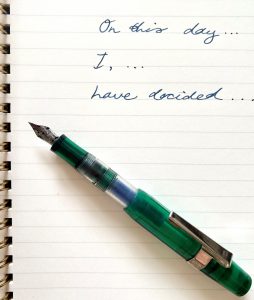 Why is it that so many decisions and reasons are vague, confusing and full of irrelevant information? Why is it so hard to explain clearly what your decision is?
In this workshop we will help you to write a better decision. Maybe even a good one. It's only a half day.  But we will still have time to focus on some key issues and help you to practise a little bit too.
If you'd like to bring us an example from your workplace, we have the flexibility to workshop that, subject to its broader usefulness to the group. As always, we'll answer as many of your questions as we can.
Come away from this course with a better idea of how to write a good decision in your field.
P.S. A little homework is required for this course.
Category: Good decision writing workshop
Tags: admin law, administrative, administrative law, authority, best training, cbd, compliance, CPD, decision, decision making, decision writing, education, enforcement, good course, government, interactive, lawfulness, legal education, natural justice, PD, practice legal training, procedural fairness, professional development, regulatory, seminar, skill, statutory, training, useful training, workshop
Description