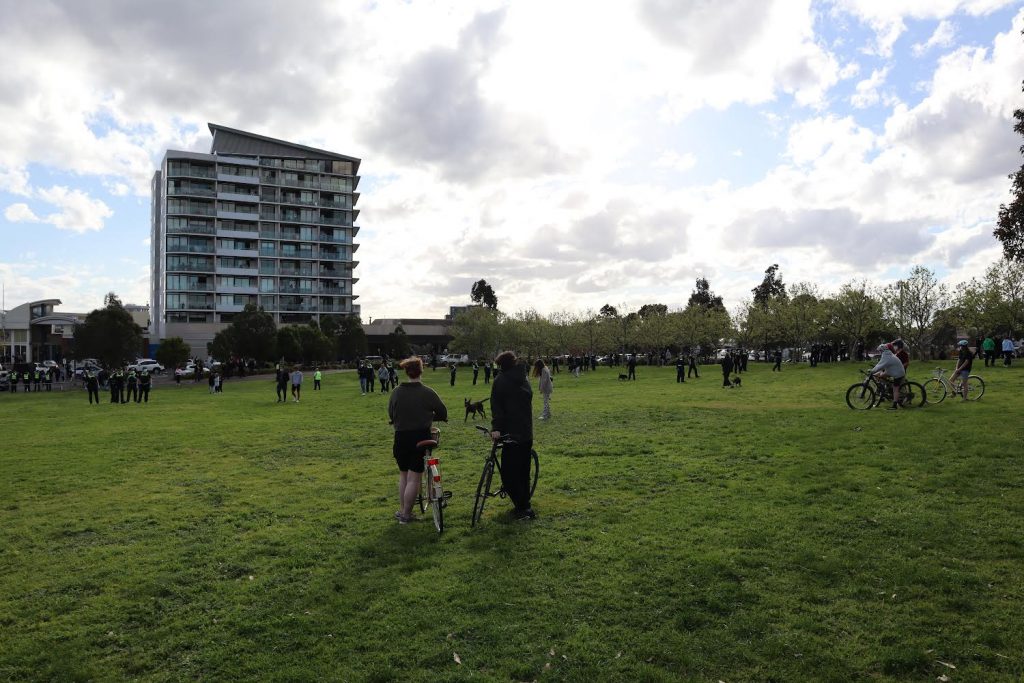 Today, on 8 October 2021, new so-called "mandatory vaccination" directions were made.
I have set out the statutory framework for these types of directions in Part 2.
I commented in Part 1 on the 7 days during which no directions had been made, but everybody took the Premier's press release as law. It wasn't.
The Directions apply to some 140 categories or sub-categories of workers in Victoria.
Some of those categories have already fallen away. The Spectator reports in the article "Will someone please explain to Dan Andrews he can't sack a judge who isn't double jabbed." that judges and other court-related 'workers' will be 'exempt' from the mandate. Whoops.
What do the Directions from Acting Chief Health Officer dated 8 October 2021 mean?
The Directions issued today are in my view likely unlawful, and are certainly temporary.
They do not force people to get vaccinated. They put pressure on employers to keep records and keep unvaccinated people out of the workplace.
It's very extreme, a clear breach of human rights, and completely unjustified as a 'State of Emergency' 'urgent' step. After more than 18 months of Covid, and many months of voluntary vaccination, it's totally untenable to see mandatory vaccination (or coercion to that effect) as an urgent emergency.
They only operate from midnight 7 October until midnight 21 October 2021.
The State of Emergency currently expires on 21 October 2021. If it is extended, new Directions have to be made. It cannot be extended beyond 15 December 2021.
The Directions require an employer to collect, record and hold vaccination information about a worker. (clause 4(1)).
If the worker tells an employer that they are unvaccinated, the employer must collect, record and hold information about whether the worker "has a booking to receive" a first dose by 22 October 2021. (clause 4(3)).
That means a worker could tell the employer that they have a booking to receive a first dose by 22 October 2021.
Therefore the Directions do not require a worker to be vaccinated by any date prior to the expiration of the directions.
Vaccination information "is information about a person's vaccination status". It could be information that the worker tells the employer. It "includes information that is derived from a record of information…" but it does not state whether the information must be derived from a record of any kind. It doesn't require an app or a certificate or a vaccine passport (clause 8(7)).
Therefore the Directions do not require a worker to be vaccinated, but require a worker to provide information, including orally, about their vaccination status (or their booking information).
Despite the above, an employer is not required to comply with clauses 4 and 5 if an exceptional circumstance exists. For example, "to continue essential operations due to an emergency situation or a critical unforeseen circumstance" (clause 6(2)(b)).
"Critical unforeseen circumstance means a circumstance that the employer could not reasonably have foreseen nor planned for which results in a critical need for staff" (clause 10(3)). That could include the unforeseen circumstance of this Direction itself, which could have the effect of suddenly decimating the workforce.
What is the time-reach of the Directions?
The Directions expire on 21 October 2021.
That's it. They can't be extended. It is speculation as to whether another set of Directions may be made after that.
These Directions only relate to the period for which they exist. Not a future date.
As to the so-called vaccination due dates (first jab, second jab), some of these dates fall outside the ambit of the directions.
It's impossible to have an urgent emergency direction that requires someone to do something in the future after the direction expires.
So when the direction 'mandates' a booking for a first jab by 22 October 2021, and a second jab by 25 November 2021; it shows the overreach here. How can you mandate that someone book a medical procedure for a date which falls outside the ambit of the direction?
The authorised officer might think that the directions are going to continue. But under the Statute, each set of directions has to be considered on its own, not with a speculative view to the future. Each and every time, the authorised officer has to form the requisite statutory intention (as described in Part 2 of this series.)
Penalties in this Direction do not refer to the worker's provision of information to an employer. It's all imposed on the employer.
Really? Do employers need more red tape covering all their workers when the majority of the population were happy to get vaccinated anyway?
After the State of Emergency ends, as I have said in Part 2, this kind of Direction won't be able to be made. I appreciate that some workplaces have specific issues, like aged care residences, because of the close contact required with vulnerable people. But it's not the same for all workplaces in Victoria.
It is hard to imagine any lawful or ethical basis on which ongoing vaccination status can be a requirement of working in most jobs when our normal governing framework resumes. Therefore, these mandatory vaccination directions can only be a short-term knee jerk reaction to the anticipated political panic that the government presumably fears at the end of lockdown.
They have nothing to do with legal, humane and ethical ongoing management of Covid as part of our society going forward.